FITT Fall Classic
Open Table Tennis Tournament
October 28, 2007 Results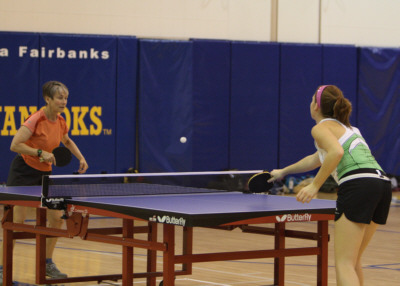 Jane Parrish over came the dynamic forehand smash of her niece, Stephanie Parrish, to take the Women's Single Championship (11-9, 11-3, 10-12, 11-9) at the FITT Fall Classic Table Tennis Tournament on Sunday the 28th at the Patty Gym. In the final round the Men's Champion Alan Hoover looped his way passed the backhand smash of Jamo Parrish (12-10, 11-6) and the incredible blocking of Steve Lin (11-5, 12-10) for the title.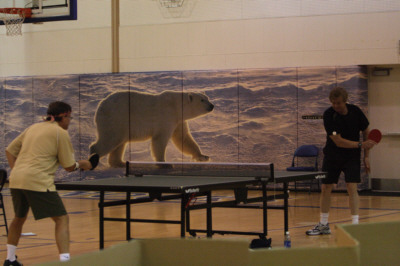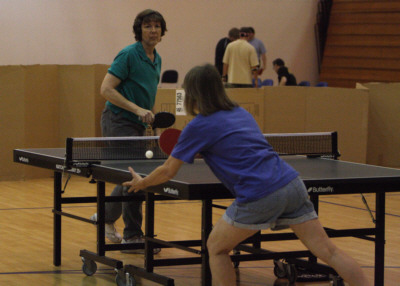 Finishing in third place in the Women's Singles was Andrea Gelvin. Andrea rallied after losing the first to games to defeat Carol Johnson (5-11, 10- 12, 11-7, 11-8, 11-7). Jamo Parrish also posted a come from behind win over Eric Carvalho (6-11, 11-0, 14-12) to capture third place honors in the Men's Singles.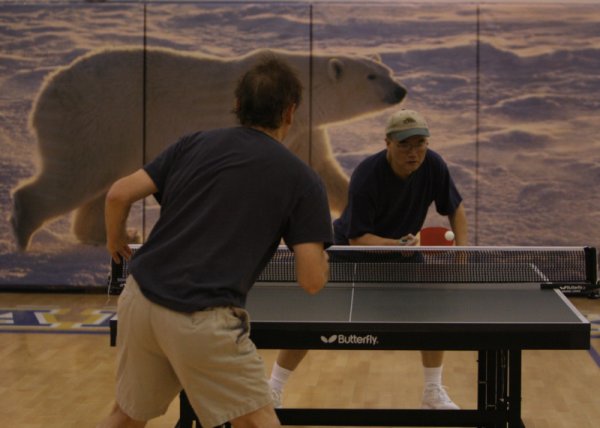 What are the odds that in a Random Draw of sixteen players that the Women's Champion and the Men's Champion would be drawn as partners? Well, it happened on Sunday and the team of Jane Parrish and Alan Hoover came out of their round robin pool with a 3-0 record and went on to sweep two straight games in the finals over the second place finishers, Eric Carvalho and Matt Birklid.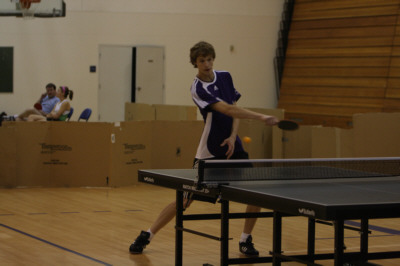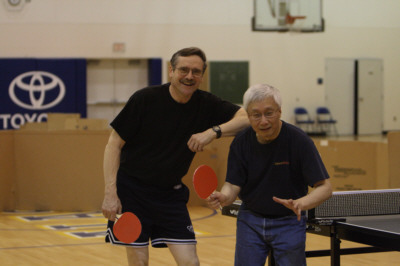 Remember the traditional game of Hardbat Table Tennis? Each player uses a wooden paddle with short rubber pips to out maneuver their opponent. Two out of three games are played to 21 points, each player serving five points before switching. The last event of the Fall Classic featured this popular game, which promotes longer point rallies. After finishing second in their round robin pools, Jerry Smith and Chirk Chu battled for third place with Smith claiming the victory (21-13, 17-21, 21-17). In the Championship Match, Diann Darnall took the win over Jamo Parrish (21-10, 21-14).
Women's Singles

1st Jane Parrish
2nd Stephanie Parrish
3rd Andrea Gelvin

Men's Singles

1st Alan Hoover
2nd Steve Lin
3rd Jamo Parrish

Random Doubles

1st Jane Parrish/Alan Hoover
2nd Matt Birklid/Eric Carvalho
3rd Albert Parrish/Jamo Parrish

Hardbat Singles

1st Diann Darnall
2nd Jamo Parrish
3rd Jerry Smith
These players also participated in the tournament: